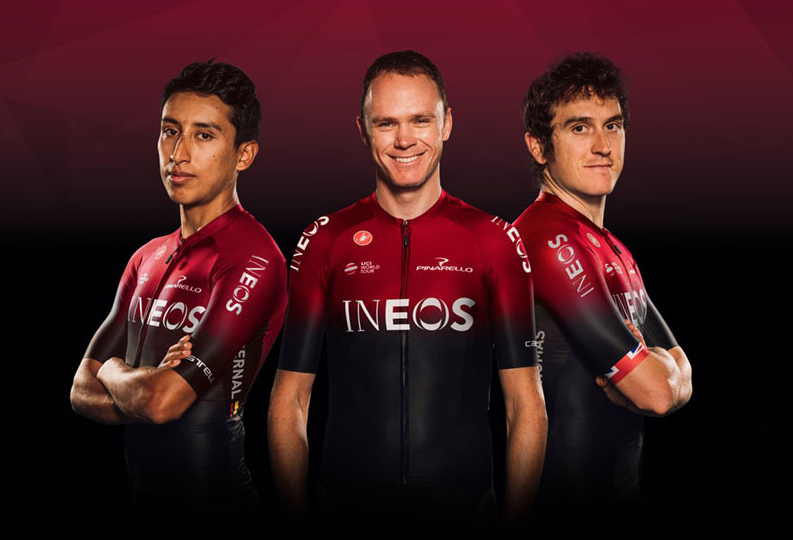 From May 1st, Team Sky, which has won 6 Tour de France championships in the last 7 years, will always be history. The new sponsor INEOS took over this huge budget and powerful Convoy. Although the news was disclosed long ago, after the news was officially announced, it still attracted the special attention of "some people", because during the Tour de France last year, Sky Team worked with ocean rescue to promote the reduction of the use of white plastic to protect the ocean, etc. This year's sponsor INEOS is a petrochemical group.
The team 's new cyclig kits has basically remained unchanged in design, but the color has been changed to the sponsor's burgundy, and the previous dark blue gradient has been changed to a red gradient.
The classic blue stripe on the back has also been changed to burgundy, and the uniform sponsor has remained the same, provided by Castelli.
In addition, equipment sponsor Pinarello also launched an upgraded version of the F10, the DOGMA F12, with the same painting and new fleet.