Filippo Ganna broke the UCI world hour record with a distance of 56.792 km at the Tissot Velodrome in Grenchen, Switzerland.
The Italian, an Olympic gold medalist in the team chase, ran 1,244 meters ahead of his aerodynamicist Dan Bigham, who set a record of 55.548 kilometers in August.
With such a dominant ride, the two-time world time trial champion also surpassed Chris Boardman's 26-year-old for "Best Human Effort." The distance of 56.375km recorded by the British in 1996 was later recorded by the UCI for his use of the banned "superman" position, but as a benchmark of human abilities.
Although he had predicted a slow start, the Italian's first lap gave him an immediate two-second lead over Bigham. He didn't let the adrenaline prevail, though. Ganner let go of his efforts, stuck to his negative split plan, and soon fell short of the target time. By lap 32, he was 3 seconds behind on the 3D-printed Pinarello Bolide.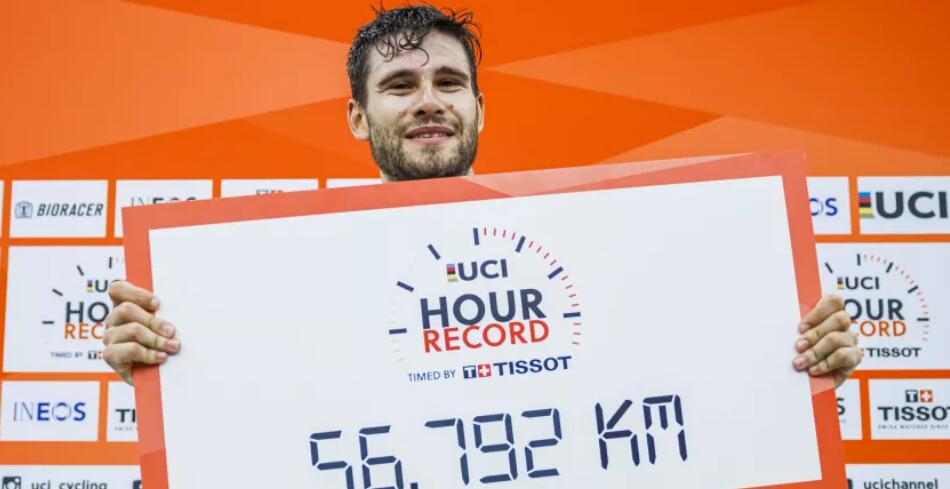 Ganner then started to recover the lost time and set a record speed of just 18.75km. By then, the sails were fully open, and the Ineos Grenadier riders were moving up and down the track, gradually approaching Boardman's best manpower.
He rode at an average speed of 58.03 km/h on lap 143, beating the fastest lap of the hourly record attempt. The Italians then did it better and did it better again.
In another minute, the record belongs to Ganna. He completed 227 laps on the circuit, five more than the laps Bigham managed two months earlier.
The Italian had a big smile on his face as he stopped on his bike. Ganna ended his night dancing to the music that rushed into the center of the track, before being doused with champagne by his support team.