Zoe Bäckstedt owns the whole world. The Welsh teenager was the only driver to bring home two rainbow jerseys at this year's World Championships, winning both the junior women's individual time trial and road race.
Not only that, but she also won both titles in resounding fashion. Her 1-36 and 2-07 lead was the largest ever in the World Junior Division.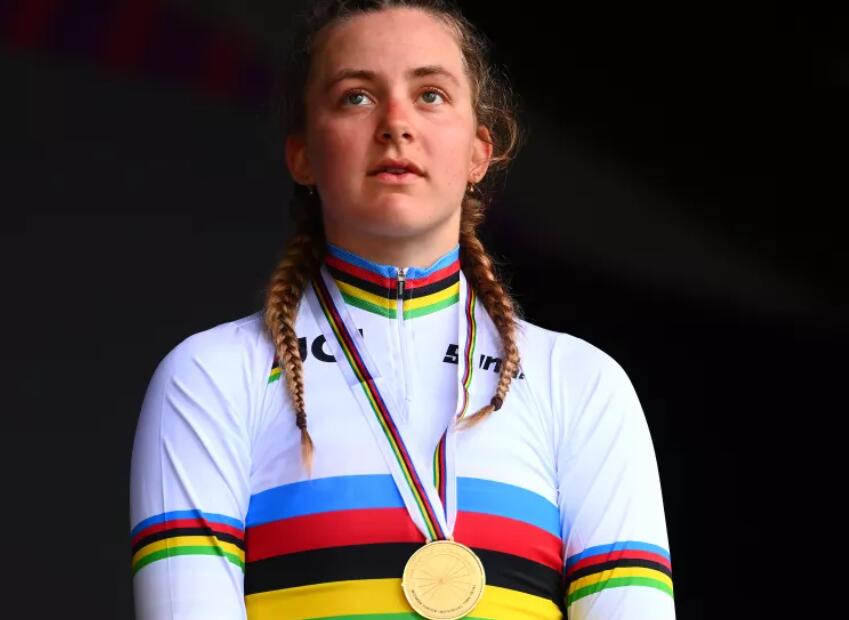 With Bäckstedt now gearing up for her World Tour debut at EF Education-TIBCO-SVB, British cycling coach Emma Trott was quick to play down expectations.
"How you look at Zoe on the bike and racing, it's actually like her attitude and personality. It's kind of like she paints pictures of her while she's racing. I think if you get her in a slow and sustainable way The way she grew up, in fact, she would end up painting these pictures for more years, not two, and we've burned a young cyclist."
Next year, Trott will continue to train Bäckstedt as she progresses towards the world tour. Their relationship is often considered central to the teenager's success, and she is now four world champions in four different disciplines.
"We trust each other," Trotter said. "She trusts me and I trust that she can do the job too. I think that's really key to the whole thing.
"We have our own goals and agendas, but that won't affect us for now.