Switzerland won rainbow jersey glory in the mixed relay team time trial at the World Championships on Wednesday, becoming the third different winner of three editions of the event.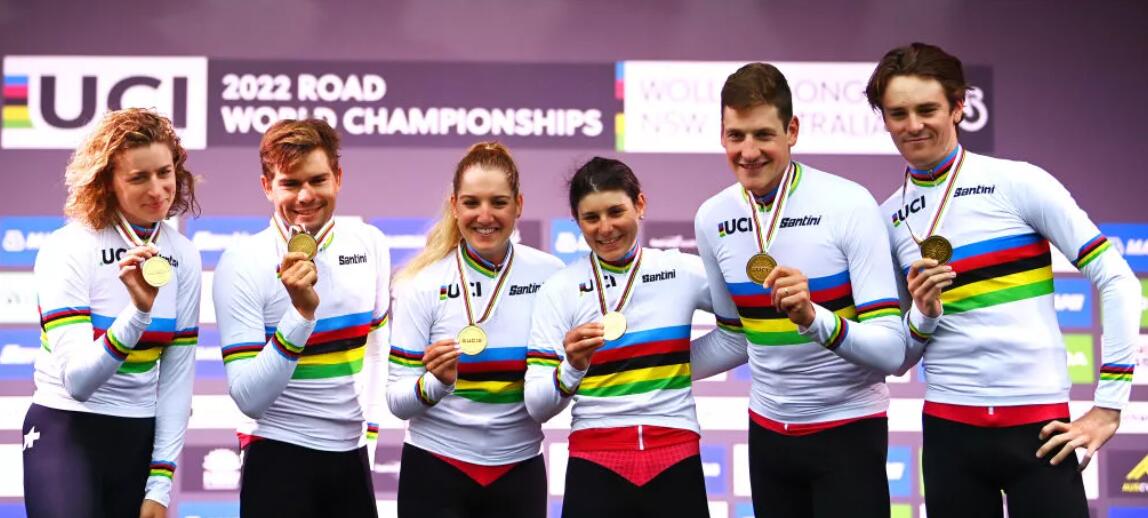 The Swiss men's trio of Stefan Küng, Mauro Schmid and Stefan Bissegger was the fastest men's team on the Wollongong pitch in Australia, followed by Elise Chabbey, Marlen Reusser and Nicole Koller. They lead Italy by just three seconds, with Australia third.
Switzerland finished 33-47 at an average speed of 50.084km/h on the 28.2km track, with Italy 3 seconds behind and Australia another 35 seconds behind.
After winning in 2019 and finishing second in 2021, and led by Anemiek van Vleuten and Mathieu van der Poel, the Netherlands finished fifth just 52 seconds behind. Bauke Mollema had a mechanical early on and then Van Vleuten crashed badly, which left them with two drivers – Riejanne Markus and Ellen van Dijk – on the female lap.
The Dutch race was full of drama, first with Molema having a mechanism and then Van Vleten crashing badly after leaving the starting ramp. While Marcus and Van Dijk rode bravely and one woman fell, it wasn't enough to challenge for the podium. Germany came last and got rid of the recently retired Lisa Brennauer, looking different than last year, so the victory belongs to their southern neighbours.