1. RAPHA BREVET JERSEY
Slightly different from Rapha's typical high-performance collection, the Brevet collection focuses on longer, more adventurous rides and offers a range of comfortable jerseys that blend fabrics with multiple strengths.
The addition of merino wool was chosen for its natural moisture-wicking and antibacterial properties, as well as its ability to both keep out the cold and breathe in warm conditions.
Plus, the Brevet jersey is designed with comfort as the top priority, which means it has no awkward seams or zippers that could fray when the mileage kicks in.
Even better, the jersey has a fit cut that's good enough for the cyclist's advantage, but not so aggressive that it makes you stand out like a split sausage in a condom when you stop at a coffee shop.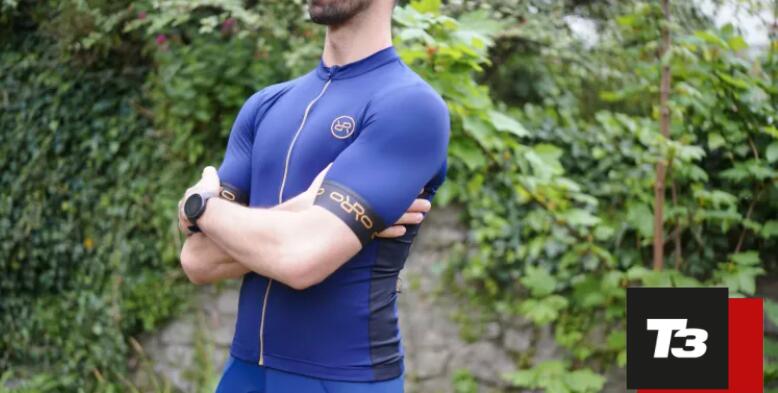 2. ORRO GOLD LUXE 2.0 Jersey
You'll immediately feel the difference when you put on the ORRO Gold Luxe 2.0 Sweatshirt. The ultra-soft Nair fabric combined with the embroidery makes you feel like you're part of the pack. In fact, the Gold Luxe 2.0 is the kind of jersey I think Peloton Bike+ users want to wear.
That said, the ORRO Gold Luxe 2.0 is best worn outdoors when the weather is hot. It's sweat-wicking and drying, making it great for summer riding (though, less so for windy weather). Of the three pockets in the back, the middle one is a good size, while the two narrower side pockets are best for smaller items. There is also a smaller zippered pocket for keys.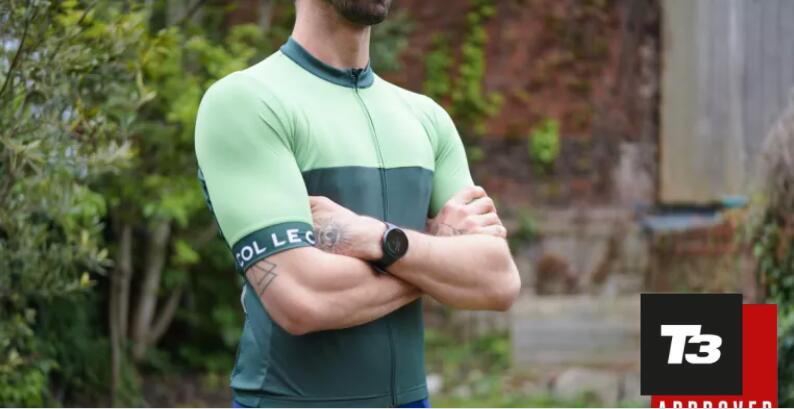 3. LE COL SPORT JERSEY II
There's little to criticize about the Le Col Sport Jersey II. This high-quality jersey features flat-lock seams and a full-length locking zipper and zipper guard so you can ride and ride for hours in maximum comfort. No matter what position you prefer to ride in, the silicone hem clip will keep the jersey in place.
The stretch polyester fabric is lightweight and super comfortable to wear, especially in spring, when the weather isn't too warm and leaves you sweating, but it's warmer than the first six months when you just rode the turbo trainer, staring at the wall.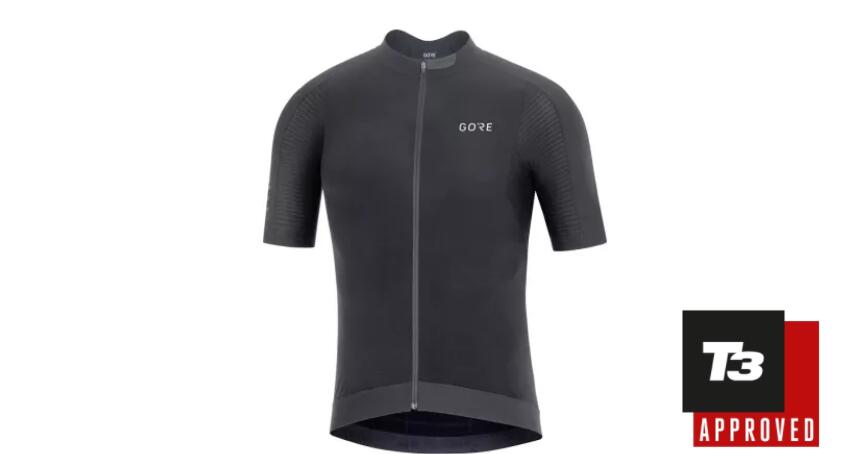 As for storage, the Le Col Sport Jersey II has three main pockets on the back and a smaller waterproof security pocket on the right side (also on the back) for things you don't want to get wet, possibly your phone. Note that the last zippered section isn't large by any means and may not fit on larger phones.
Other than that, we can't think of anything else wrong with this great jersey!
How to choose the best cycling jersey for you
On long rides, the zipper can be a tormentor for your Adam's apple, so if you're putting in a lot of miles, watch out for jerseys with a "zipper garage" (yes, really). These are the fabric flaps that cover the zipper when it is finished.
Most jerseys have pockets on the back, but make sure they're the right size to hold whatever you're used to carrying while riding without breaking it for freedom on every bump in the road, but enough Loose fit for easy retrieval of items while on the move.
All of our options will keep you mobile and flexible, cool and sweat-free on warm days, and resistant to the harshest winds on cold days. Still, if you're looking to keep riding in the cooler months, it might be worth investing in a long-sleeve jersey or one with extra wind protection and warmth — we've listed the best season fit for each.
Finally, we've described the fit so you can find a fit that both flattens your body and wraps around your workout.
While you don't want to slap your stuff violently in the wind like Batman does on his Boris bike, buying jerseys doesn't mean wearing something that will slowly crush your innards.
If you're serious about cycling, a super-fitting racing suit will fit you, keeping you slim and aerodynamic with no excess material to slow you down. If you take a more casual approach, or have a habit of stopping for cake after a long ride, a looser performance fit jersey will do the job well.