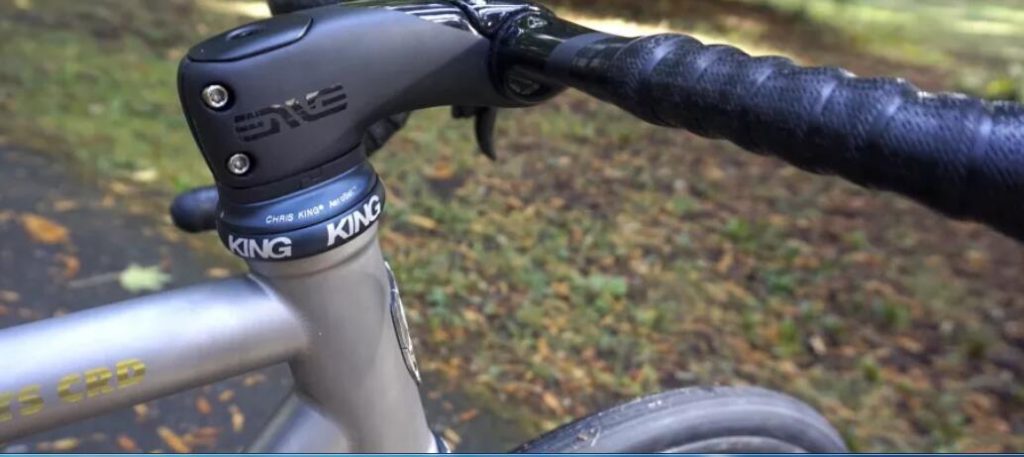 Portland, Oregon-based bearing specialist Chris King Precision Components officially unveiled today its modern take on a classic: the AeroSet headset with internal cable integration.
Rided and reviewed by us in Fall 2022, the Chris King AeroSet 3 combines full internal cable integration with its legendary sleek, durable and serviceable headset.
Available in builds from King's builder community, such as Moots' Vamoots CRD and various Speedvagen designs, the Aeroset 3 is designed to provide unique maintainability, solving many of the challenges that full internal wiring can present.
Chris King's solution to concealing brake cables consists of a wide 44mm headset with housing featuring King's built-in bearings and patented GripLock® system.
The cables and housing go directly from the lever into the handlebars and stem, down into the head tube between the bearings and the steerer tube, and then into the frame's designated route.
The integration currently relies on Enve's In-Route system, which features a 44mm straight head tube and a 1-1/8″ to 1.5″ tapered steerer tube. Chris King is actively seeking more brand partners to create a unified standard for cockpit integration.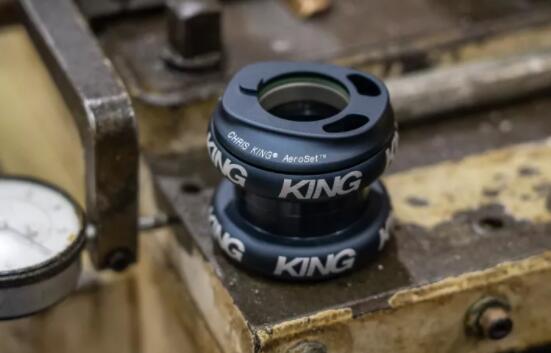 "We've spent a long time designing and perfecting Aeroset," comments Chris King.
"These things always take longer than you think, even if you spend more than four years designing a headset. It's the first place we've designed where the cable goes through… any When you punch metal in a piece of earphone, you reduce its strength and fatigue life, so it's a huge engineering challenge."
The end result looks solid, but very clean, and the cables are indeed completely invisible.
The headset is fully serviceable and built around the brand's heat-treated bearings and surgical-grade steel machined races. Over time, the bearing tracks age and wear down, becoming smoother.
AeroSet 3 is designed, manufactured, and assembled in Portland, OR; retails for $375; and comes with a lifetime warranty.