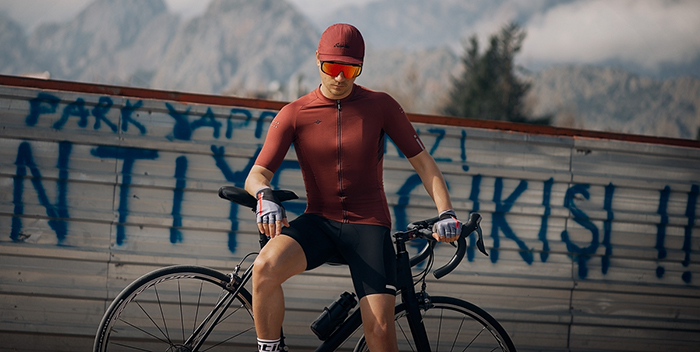 We ride through the colorful world, meet all kinds of people, look forward to the unpredictable journey ahead, and pay tribute to every driver in the red dust-Azuni.
As a simple but not simple cycling suit, Azuni has a total of 6 colors, each color has been given a different meaning by the designer, and it is also an indispensable spiritual core in riding: Yuhong Azuni Symbolizes harvest, mysterious black • Azuni symbolizes courage, stuffy green • Azuni symbolizes healing, navy blue • Azuni symbolizes exploration, pink • Azuni symbolizes friendship, sky blue • Azuni symbolizes freedom.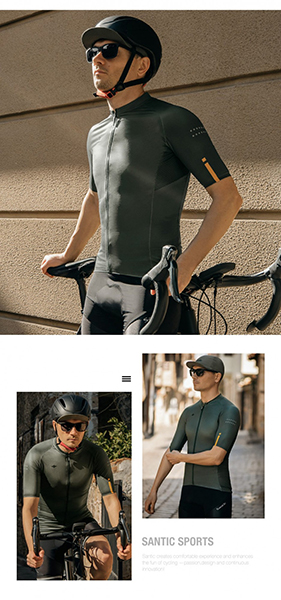 From the design point of view, Azuni has no other bells and whistles except for reflective elements and cuff stripes. It looks very simple and clean. The color of the silicone logo on the chest is lighter, which highlights the big tone. This pair likes simple Low-key riders are very friendly.
In the application of fabric matching, Azuni will be neat and clean. You can clearly feel the tension of the fabric, even if it is hung on the hanger, it is very smooth, but it feels very smooth. This is because Azuni uses a high-strength polyester-spandex fabric, which is light and breathable. The exquisite mesh fabric used in the armpits and cuffs quickly absorbs moisture and perspiration, ensuring fresh and breathable riding.
In terms of detail design, Azunyi uses a soft resin zipper slider, which ensures that the driver will not have the problem of the zipper slider sticking to the skin when sprinting in the lower position;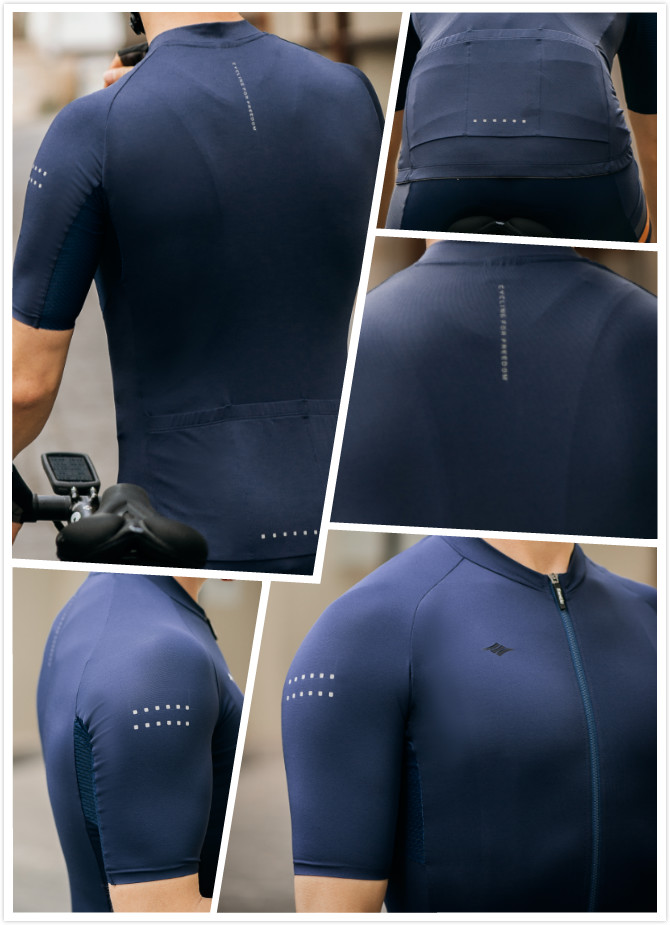 The pocket is a conventional three-pocket design, but the middle pocket has a water-repellent layer design to prevent valuable items such as mobile phones and banknotes from being wet by sweat when riding a sweat in summer;
There is also a reflective design. As mentioned earlier, Azuni is very simple, but the arms, back pockets, and "cycling for freedom" slogans are all reflective, which can ensure the safety of night riding.
Riding like life should be free and comfortable, and it is not all smooth. You need to maintain a strong motivation for exploration, the courage not to give up in the face of difficulties, the key point is to be able to heal yourself and heal others… This is Azuni: Change a color, change a mood~ Start now!