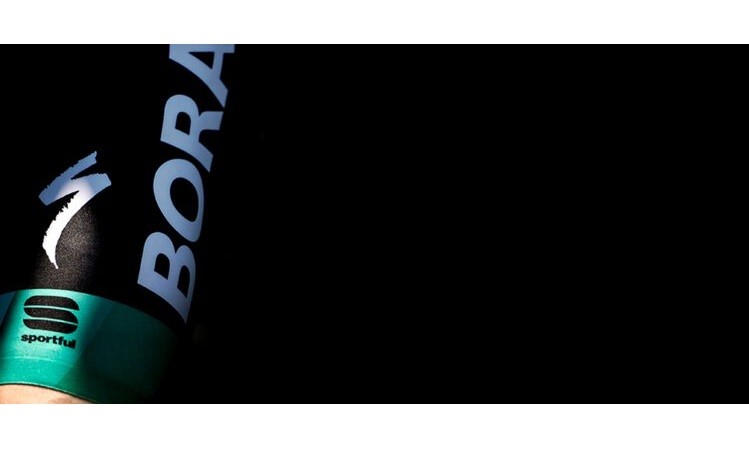 BORA-hansgrohe Team (Germany) – Press Release: BORA – hansgrohe and Sportful are proud to announce the renewal of their partnership through 2021. This marks the extension of a winning collaboration between the German team and the Italian cycling apparel brand.
"In our Performance Team, we always work very hard to be able to provide the best possible material for our riders. Racing apparel is particularly important, because it's all about performance, particularly aerodynamics and heat management, as well as comfort. Sportful has the same demands of its products which we have as a team, and that's why since the beginning of our partnership, we've been working together in the pursuit of every small improvement that can be made. I'm pleased that we're able to continue this extremely successful and productive partnership." – Ralph Denk, Team Manager, BORA – hansgrohe.
"We're very excited to keep on working with the team also for the two coming years. We've always been thrilled to cooperate with BORA – hansgrohe in terms of product development, research and communication. We are enthusiastic about the continuous growth of the team, up to be a benchmark in the peloton in all fields. We cannot wait for more adventures, successes and innovations to come." – Dario Cremonesesays for Sportful.
"I've had the privilege of racing with Sportful for most of my career. Their apparel blends style and technology and together we have built innovative and highly-performing garments. I don't think there is a better demonstration of the close relation and mutual trust than the fact we developed the Peter Sagan line with Sportful. I'm pleased that BORA-hansgrohe and Sportful will continue their partnership for two more years."- Peter Sagan.
"Sportful invests a lot into continuously developing new fabrics and materials. Within this process, functionality has always been foregrounded, and as a result, the jerseys and suits are not only extremely fast, but also protect us from all types of weather conditions. Whether it's heat in summer, or rain and cold at the Classics, we are perfectly equipped." – Marcus Burghardt.