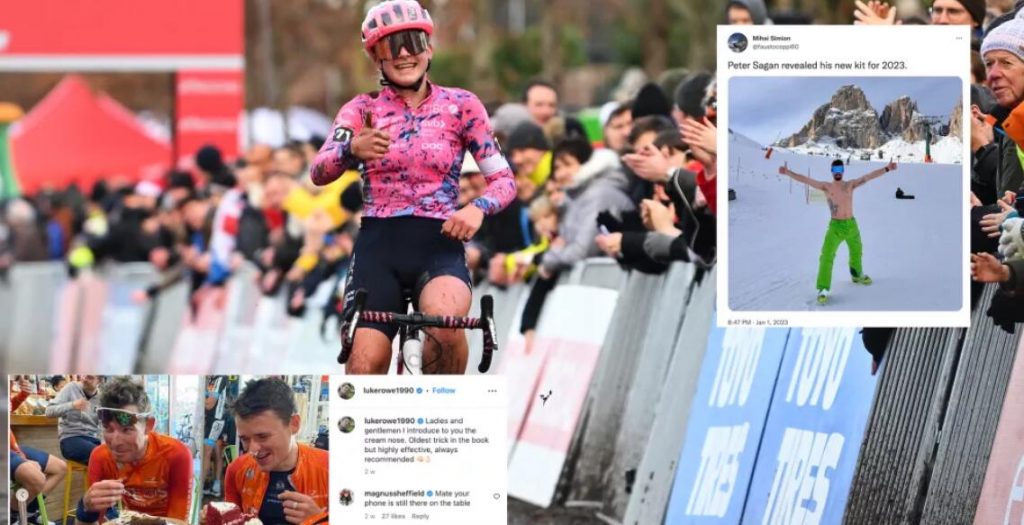 Happy New Years from everyone at Cycling Weekly's Tweet of the Week department. We've had a busy time over Christmas and New Years sorting out the good from the bad and generally sifting through the plethora of content produced by bored pro cyclists while sitting at home during the festive season.
It may be 2023, but if you want a behind-the-scenes look at cycling, from how Zoe Bäckstedt's cousin reacts when she sees her on TV, to how she treats her 23-year-old at 32, Twitter and Instagram are still Where you go – Old Tom Pidcock at Ineos Camp (immature answer).
With the WorldTour season fast approaching thanks to the return of the Tour de Australia, there is still time to step back and enjoy some of the cycling industry's best posters. Oh, and Peter Sagan topless photos. What more could you want?