The first thing you notice is the weight, at 137 g for my Large it weighs almost nothing. The next thing is the different fabrics throughout the jersey, the front is completely different from the shoulders and arms and the back is different again. The front is the most structured and eye-catching, covered as it is with dimples, it is also slightly thicker, as you would expect.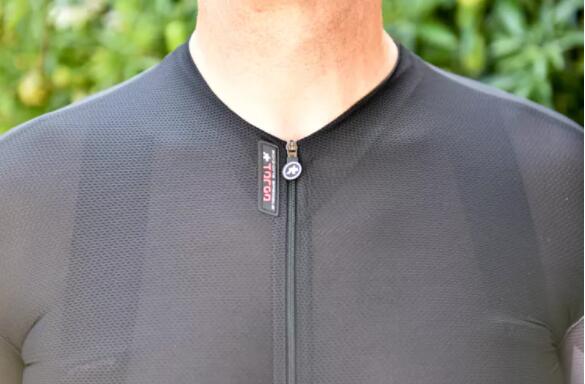 The back has a much more conventional look, albeit rather thin, but Assos boasts a sun protection factor of 30, surprising considering you can almost read Cycling Weekly through it.
The shoulders offer more protection from the sun with a factor of 50 and are much denser, giving that aerodynamic look and a proper fit. In fact, the Swiss company boasts that this is its most aerodynamic and fastest jersey.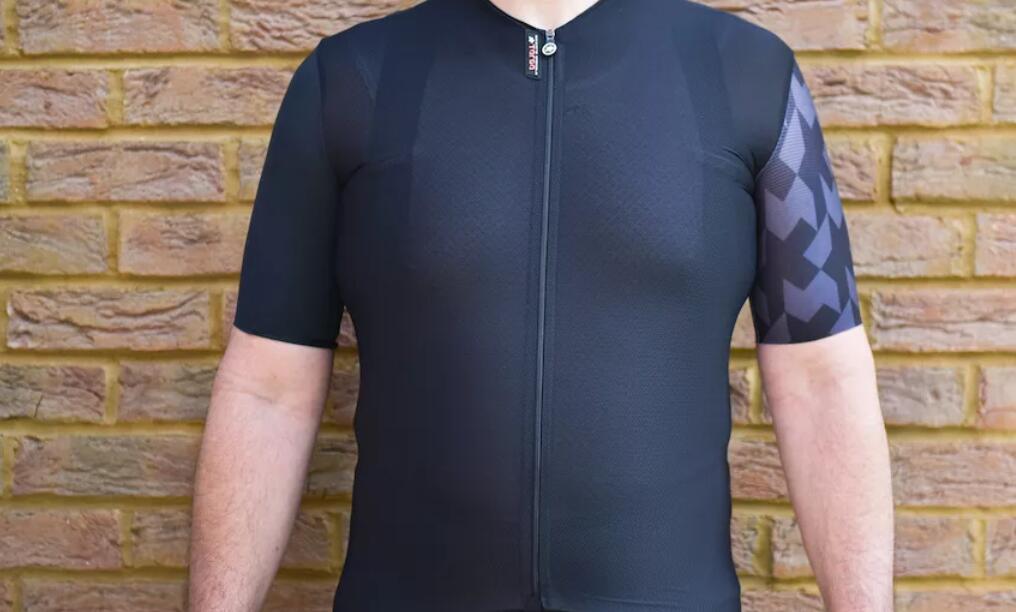 Well, I may not be fast, but we had some warm days, so I deliberately went out to test the shirt (and shorts) with mercury approaching the 30s (Celsius) when otherwise I could have sat in the garden with a cold beer .
A shirt never cools you on a hot day, but it was never overwhelming, like wearing a blanket, even when the sun was beating down on the black fabric. Sit back and feel the wind flowing through the thicker front fabric. I have never felt sticky and after running a hand across the front I found that it was wet to the touch, testifying to the breathable qualities of the jersey.