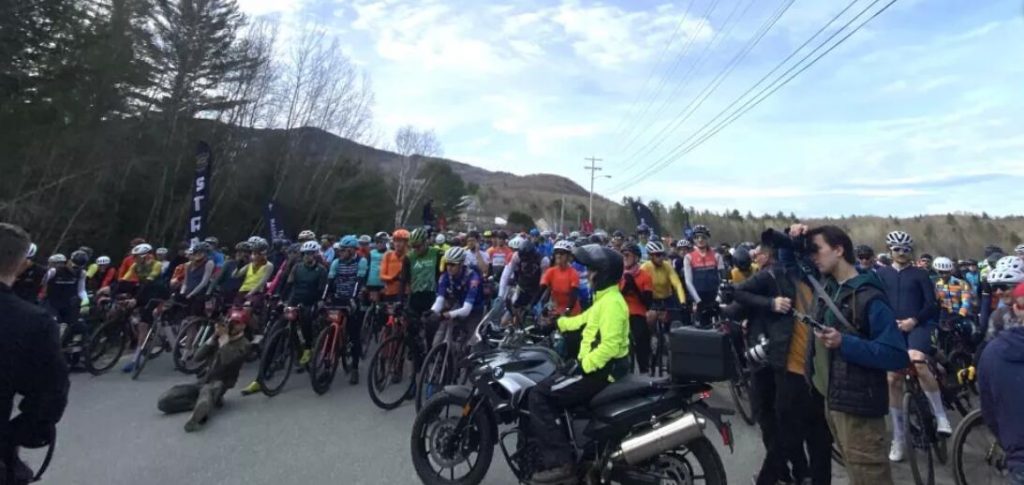 A cyclist competing in the Rasputitsa 100K gravel race in East Burke, Vermont, died Saturday morning after a head-on collision with a non-racing vehicle.
According to Vermont State Police, they were notified at 9:20 a.m. on Saturday, April 29 that a pickup truck had collided with a cyclist near the intersection of Brook and Carter Roads. Initial investigations indicated that the rider was traveling south on Brook Road when he entered the north side of the road. Alex Goss of East Haven, Vermont, was driving north on Brook Road in a Dodge pickup truck. The front of the pickup hit the cyclist's head. The cyclist was Richard Wantall, 54, of Marblehead, Massachusetts.
Cycling Weekly spoke to race support vehicle driver Benjamin Knight, who was on the scene immediately after the accident.
According to witnesses, the truck driver was pulled over to the northbound shoulder near the intersection after the collision. The other riders called 911 immediately. It took 19 minutes for emergency personnel to arrive. An ambulance took the injured cyclist to a local hospital where he was pronounced dead. Neither speed nor damage is currently believed to have contributed to the crash. The incident is still under investigation.
Rasputitsa is a gravel bike race like no other. Rasputitsa, which means "mud season" in Russian, has been held since 2014 and is a true community event. Volunteers wore "FREE HUGS" T-shirts, each embodying "All people. All bikes." More than 1,400 riders traveled from across the U.S. and The most attended so far.
Participants ride tandem bikes, mountain bikes and gravel bikes, although the off-road dirt terrain varies from year to year depending on the weather. Organizers hold pre-race pride rides. Each game has a theme, and DJs and cover bands play live during the evening. Last year it was ACDC. This year, it's '90s grunge.
You never know who or what will be cheering you on and motivating you on the sidelines and aid stations. A unicorn, snowman, carrot, gorilla or cookie monster might jump up and down and give you maple syrup or whiskey and chocolate chip cookies. The day should be about fun, a shared love of cycling and community.
But this year, while no one knew what was going on with the riders at first, the mood turned somber. The party vibe is over.
"When we heard the news, we didn't know any details other than that one of our drivers was hit and injured. At that moment, the day was no longer about Rasputisa, but focused on getting each driver Returned safely," said race director Heidi Myers. "We're focused on doing everything we can to support the families and riders on set," she continued.
When emergency services arrived, race organizers quickly rerouted all the racers behind the scene of the accident to respect the medical staff and give them space, Miles said.
With state police dealing with the collision and paramedics focusing on the injured racer, race organizers had to make deliberate decisions on the fly. Their plan of action includes hiring grief counselors to support any riders who are in the area or near an accident. If they want to talk to someone, they identify them and invite them into a private room with a counselor.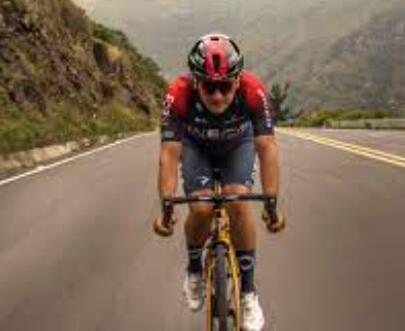 "As soon as we became aware of the incident and the circumstances, we immediately paused our social media feeds. We didn't want to have any celebrations because that felt disrespectful," Myers said.
Race Directors can do everything possible to protect racers and keep them safe, but unfortunately there are some things that are out of their control.
With tears in his eyes, Miles said: "Our condolences and support come from the family. Our hearts are broken."
Rasputitsa organizers ask the cycling community and media to respect the privacy and space of the grieving friends and family of the cyclist.
Anyone who may have witnessed the incident or has more information about the collision is urged to contact Vermont State Police at 802-241-5000.