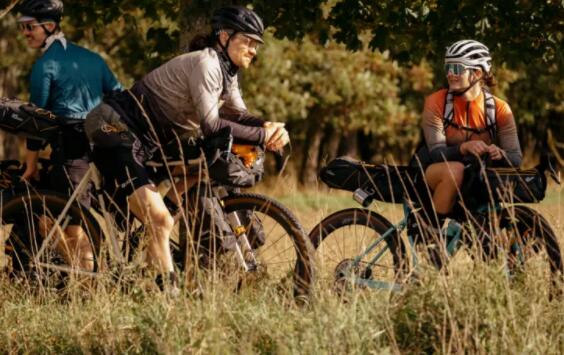 German outdoor adventure brand Jack Wolfskin has launched its latest line of cycling backpack gear, adding significantly to its original selection of cycling products.
The move comes amid continued growth in gravel bikes and bike packs, and complements the brand's existing hiking, trekking, ski touring and lifestyle collections. After launching its Cinder gravel collection, it's also hot (opens in a new tab) from rival outdoor brand Rab.
While Jack Wolfskin has dabbled in cycling gear before, this new line of men's and women's clothing and bike luggage sees it focus on improving the product range specifically for more demanding riding styles.
Larger bike bags combine this with the Fidlock magnetic-mechanical WInch system, similar to the twist fastening systems you'll find on the best cycling shoes from brands like Boa. This system allows the bag to be quickly clipped and unclamped from the retaining straps and, depending on the brand, compressed at the same time.
The smaller zip-top bags are also highly water-resistant, made from hard-wearing materials and use 100% recycled polyamide fabric, according to Jack Wolfskin.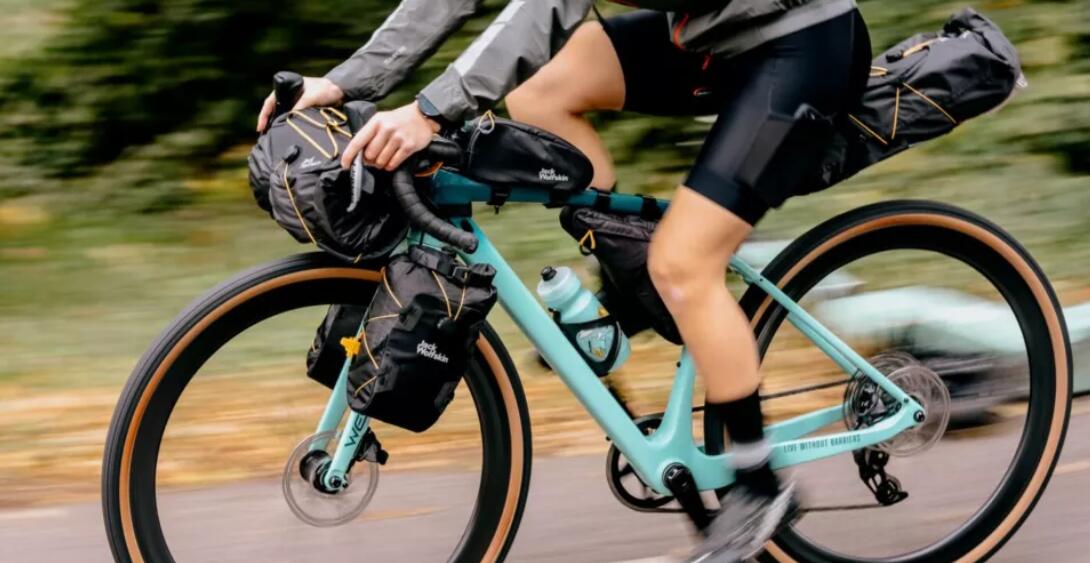 The smallest, the Morobbia Snacky, starts at £28 (US price to be confirmed), has a 1-litre capacity and weighs just 70g.
As seen above, the Morobbia Bar Roll holds up to 15 liters and weighs (allegedly) 570 grams, topping out at £115 when clearly not filling your gear