The Emirates driver puffed out his cheeks just after Tadej Pogačar managed to sprint the extra seconds at the intermediate checkpoint 13 kilometers from the end of the second stage in Paris-Nice on Monday. He put his arm around his nearest challenger, Michael Matthews (Jayco-AlUla), and did a fist bump with Nathan van Hoeydonk (Jumbo-Visma), who finished third in that mini-fight.
It would be easy to cast doubt on the result – Matthews and Pogachar are good friends and neighbors in Monaco – but the latter's sprint pace is astonishing and it looks like he needs a bonus.
The Slovenian won by just six seconds, hardly a race-determining mark, but after a similar adventure in the first stage on Sunday, he now has a 12-second advantage over his combined ranking rivals, most notably Jonas Vingegaard ( Jumbo-Visma).
What makes those 12 seconds even more worthwhile is that they come on flat stages that usually don't leave a gap on the GC, not without mistakes, crashes or some serious crosswind maneuvers anyway.
While their value won't be affected, the motivation behind Pogačar's two-day sprint is a more interesting question.
After two sprint stages, Paris-Nice will focus more on general classification over the next few days, with a team time trial on Tuesday and a summit push on stage four.
One has no way of knowing what's going on in the 24-year-old's head or what the team's orders are, but it's clear he's trying to build as much of a buffer trial for Vingegaard as possible ahead of team time.
"I'm really happy that I got a little bit of an advantage and I can go into tomorrow more easily," he said after the second period. "It's going to be a very tough team time trial and we've gained a lot more confidence from that."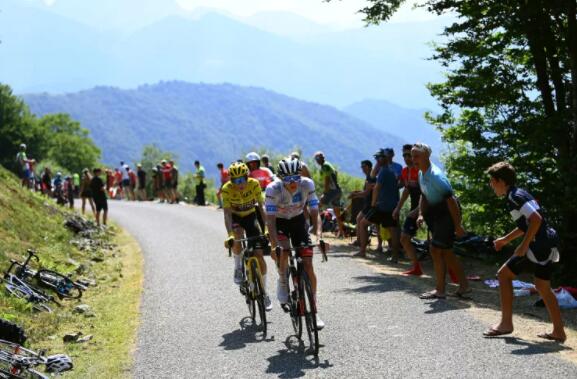 The UAE Emirates squad is not weak, with former Under-23 world champion Mikkel Bjerg and Austrian national champion Felix Groß .
Paris-Nice's Dutch squad features two-time ITT world champion Rohan Dennis, defending ITT champion Tobias Foss, Slovenian ITT champion Jan Tratnik, former European ITT under-23 champion Edoardo Affini, and the mighty Nathan van Hooydonck and Olav Kooij and Vingegaard, who I'm not a bad racer against the clock. Here's the squad assembled for Tuesday's team time trial.
As such, Pogačar will need any extra help ahead of the third period; he's delivered on his promise and now he just needs to hope his side can limit their loss to Jumbo on Tuesday.