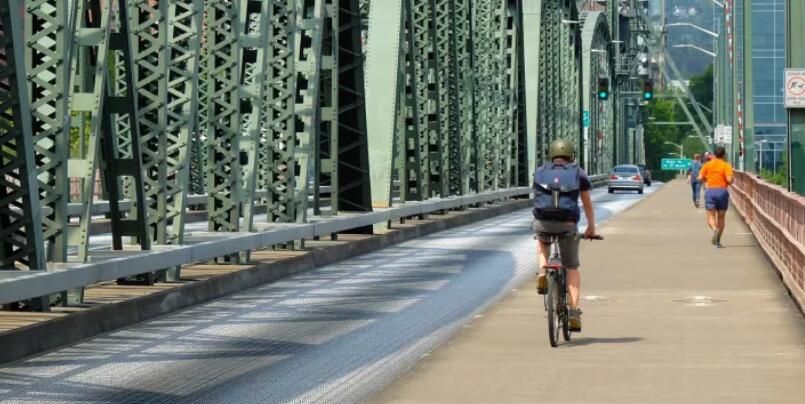 On Friday, a bicycle advocacy group called BikeLoud PDX filed a lawsuit against the city of Portland, accusing it of "systematically failing to comply" with a 1971 Oregon law requiring infrastructure improvements.
The law, ORS 366.514, better known as the Oregon Pedestrian and Bicycle Act or simply the "Bicycle Act," requires pedestrian and bicycle facilities when city streets are built, rebuilt, or relocated.
The same law was successfully exploited in a 1995 lawsuit when the Bike Transport Alliance demanded that the city build safe bike lanes in streets around the Rose District, a 30-acre sports and entertainment district.
The lawsuit comes as Portland, often considered America's cycling capital, grapples with a rising toll of traffic fatalities and serious crashes. In 2021, 63 people will die in Portland traffic accidents, the most annual traffic fatalities since 1990. In 2022, the death toll stands at 47, at least 26 of whom were killed while walking or cycling.
So it's no surprise that Portland's bike-mode share (bike trips compared to other modes of transportation) is now stagnating below 7 percent and starting to decline, despite the city's goal of reaching 25 percent by 2030. About 60 percent of Portlanders want to be able to ride bikes, but they don't because they're afraid, the city of Portland said.
BikeLoud PDX, the plaintiff listed in the official complaint, wants to reverse that trend.
BikeLoud PDX is a nonprofit founded in 2014 to ensure Portland meets its goal of becoming a city where 1 in 4 of our trips is by bike. The 250-member strong organization spends its time advocating for safe routes to school, a safe and complete bike network, bike lane maintenance and vehicle slow down.
This is the first lawsuit and is backed by a strong legal committee team including Forum Law Group's Scott Kocher and Thomas, Coon, Newton & Frost LLP.
The complaint states that the city "not only failed to implement its council-approved plan to provide a safe place for people to bike, walk, and use mobile devices on and around Portland streets, but the City of Portland failed to meet its most basic The law requires an obligation to provide safe streets."
BikeLoud PDX identified 22 specific road items that did not meet the requirements outlined in the Pedestrian and Cycling Act 1971, although they are sure there are many more.
The group has submitted public records requests about other completed road projects that may not be in compliance, but the city has yet to provide them.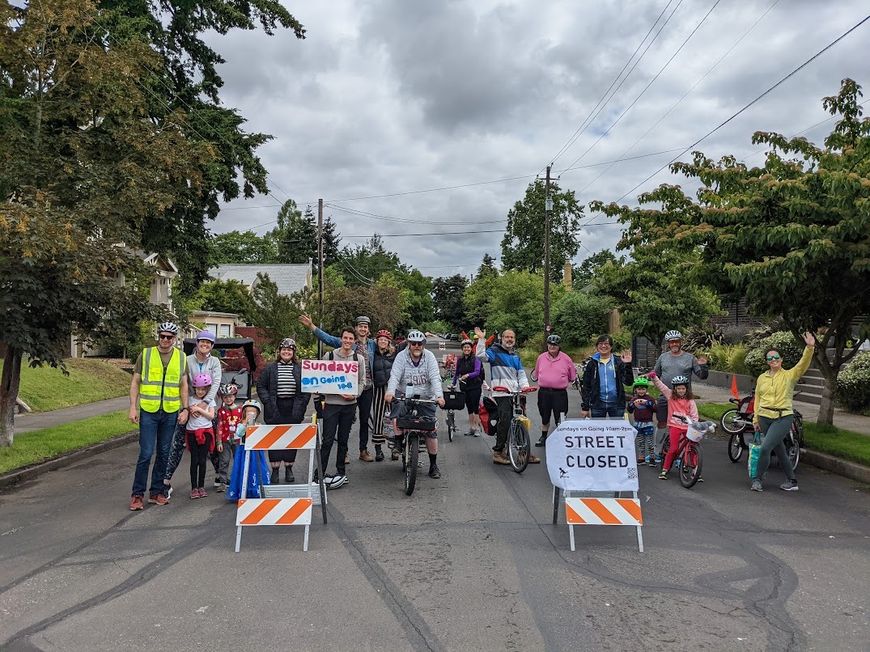 The lawsuit goes on to say that members of the BikeLoud PDX were impacted by the city's failure to comply with street improvement requirements, saying they "suffered real and probable injuries from their inability to safely and effectively use the originally identified locations…by walking and biking , and all non-compliant locations across the city."
"The relief sought in these circumstances will have a real impact on their right to safe and efficient use of public rights-of-way and transportation facilities at the locations originally identified and throughout the city."
Through this lawsuit, BikeLoud PDX is not seeking any financial damages other than legal fees. Instead, it requires
– Council issued a statement admitting it breached the Pedestrian and Cycling Act 1971 at the listed location
– The court's injunction requires the City to comply with the requirements of the 1972 Act at these locations
– An additional injunction requiring the city to build bicycle facilities in locations where the city can demonstrate that it does not have to comply with the bicycle bill, as stipulated in the Portland Transit Authority's 2030 Bicycle Plan
– A further injunction by the court to halt any current or future road projects subject to the Bicycle Act until the city can demonstrate that they comply with the law.
"We're just asking for infrastructure for all Portlanders, whether they're walking, biking or using any mobile device," says BikeLoud PDX.
"We hope our case sets a precedent for all Oregonians to understand how the bike bill holds our transportation agencies accountable."