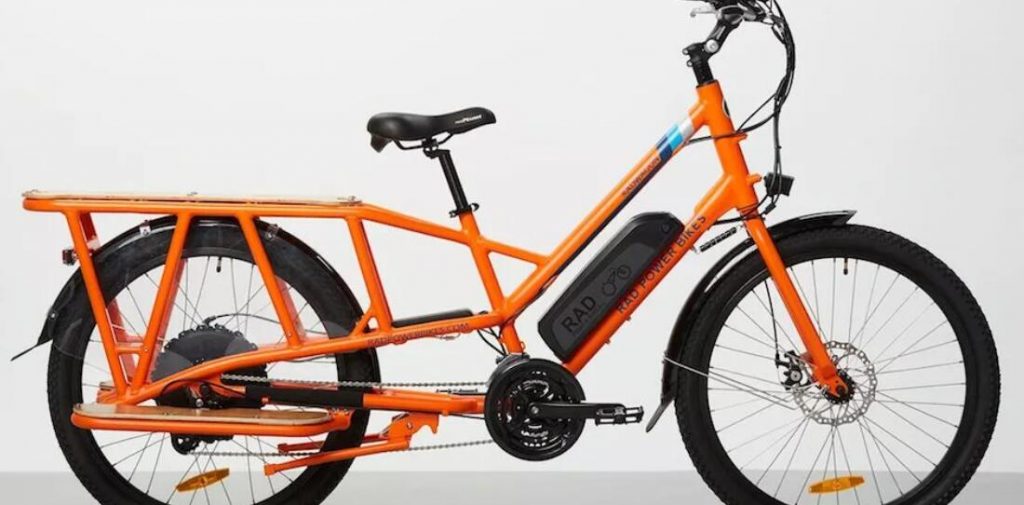 Affordable e-bike company Rad Power Bikes has had a tough year, and the hits keep coming.
After two rounds of massive layoffs — totaling 22% of its workforce at the start of the year — the Seattle-based company has since been hit with two lawsuits and is now working with the CPSC to recall its RadWagon electric cargo bike committee.
The recall, labeled "Fall and Collision Hazard," focuses on the RadWagon's rim strips.
The wheel's rim strip could be misaligned, causing the tube to blow out and damage the tire. Additionally, original equipment tires with ribbed sidewalls may accidentally deflate, risking serious injury from loss of control and/or potential crash.
This known issue led Rad Power Bikes to issue a "stop riding" notice earlier this year. The company is currently working with the U.S. Consumer Product Safety Commission to recall nearly 30,000 units in use.
At the time of the recall, the company had received 137 reports of the tires blowing out, deflated and separating from the sidewall. Eight people suffered injuries including broken arms and wrists, road rash, cuts and bruises.
The recall involves Rad Power Bikes' RadWagon 4 electric cargo bikes, which come in black, white and orange colorways. The recall also includes any spare RadWagon 4 tires sold separately by VEE Tire Co. under the product name Rad Power Bikes.
If you own any of these products, you should stop using them immediately and contact Rad Power Bikes to arrange a free repair to replace the tire and rim strips.